EXCAVATING & BACKFILLING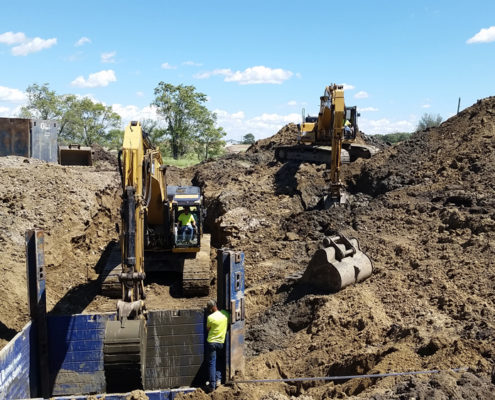 We have the proper crew and equipment to complete any excavating and backfilling on your project.  Future Builders is a Licensed Sewer and Water Contractor, which means we can build virtually anywhere.  Plus we can dig holes for any foundation, utilities, roads, driveways, you name it.
We try to be multi-faceted and all encompassing with our construction approach. Connect with us today to see how we may be able to help you.